Jeff Hardy was arrested in Myrtle Beach, South Carolina for being intoxicated in public over the weekend.
The news was made public once TMZ reported the details on the situation that took place on early Saturday morning after he was arrested and booked for public intoxication and impairment.
As of this writing, there's no word yet on what led to his arrest. Hardy was released earlier today on a bond that was less than $200. Here is Hardy's mugshot photo from TMZ: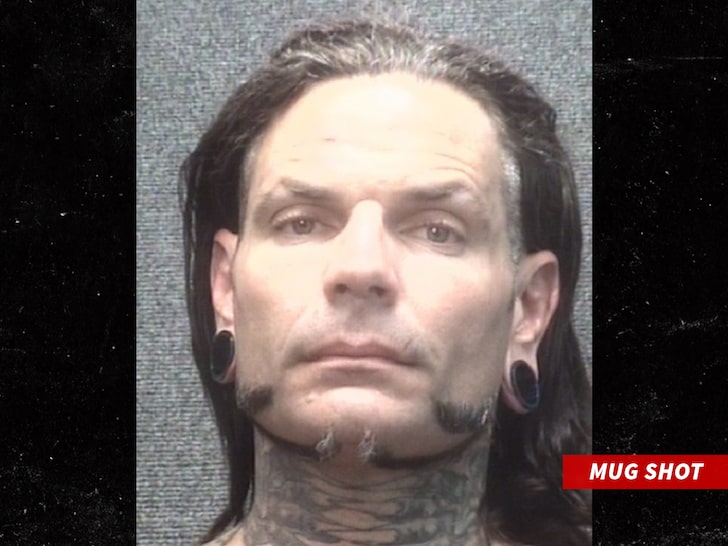 Hardy underwent knee surgery back in May. This came after he suffered the injury while working a SmackDown live event in Madison, Wisconsin in early April where The Hardyz teamed up to defeat The Usos.
The brothers defeated The Usos (Jey & Jimmy Uso) on the post-WrestleMania 35 episode of SmackDown Live in Brooklyn, New York to win the SmackDown Tag Team Titles. This was a milestone win as they became the first team in history to hold the World Tag Team Titles, WCW Tag Team Titles, RAW Tag Team Titles and SmackDown Tag Team Titles.
At the time, Hardy noted that he is going to be out of action for approximately 6-9 months following surgery to repair a damaged knee.